The Choking Game
Hypocapnia-Induced Dreams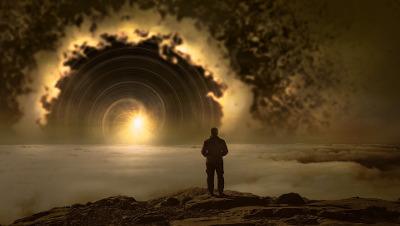 WARNING: Do not try this at home!

Once, in about the fourth grade, on the playground at North Elementary School in Littleton, Colorado, I allowed some "friends" to convince me to try a little game. It involved getting down on hands and knees and taking several very deep breaths, then standing up abruptly while one of the "friends" stood behind me, wrapped his arms around me, and applied pressure to my sternum. I immediately passed out. Hyperventilation. On purpose.

I had a dream while I was passed out. I dreamt that I had fallen down onto the concrete when my "friend" let go of his hold on me. I had hit my head, hard. My "friends" called an ambulance, which took me to a hospital. I could see all of this in the dream, from my own perspective, as if I were conscious. The calling of the ambulance and the ride to the hospital and the transfer into a hospital room took up the rest of the day.

Then I woke up. I was still on the playground with my "friends". I found it hard to believe them that less than a minute had passed. I had a splitting headache, which is to be expected when you hyperventilate to the point of passing out. My "friends" assured me that they had not allowed my head to hit the pavement with any force. This remains one of the most vivid dreams (or hallucinations) I've ever had.

Here's the lowdown on the choking game from good old Wikipedia.
Next up - La aparición sangrienta de María.